A Day in the Life of a Student
A Day in the Life of a Student (taking morning classes)
*Afternoon classes are from 1:15 p.m. to 4:35 p.m.
The same classes are held in the morning and afternoon.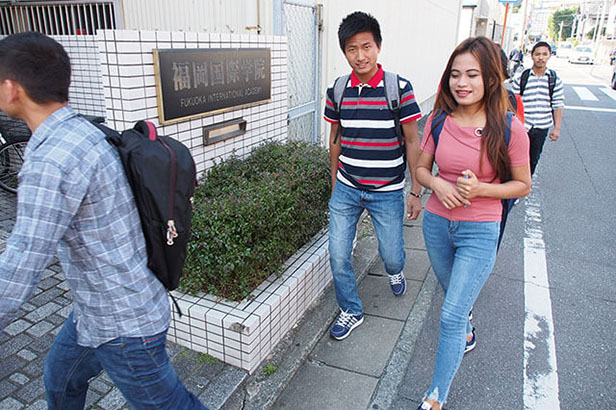 8:45 a.m. Let's go to school
The campus is a 5-minute walk from the dormitory. *The women's dormitory is located within walking distance in a different location. When you arrive at school, submit your homework and prepare to learn.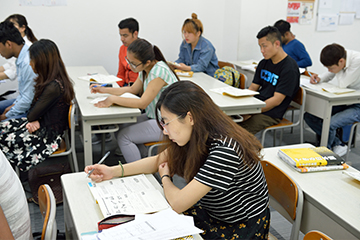 9:00 a.m. Classes start
Take four classes that are 45 minutes each.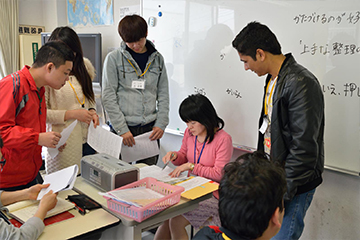 12:20 p.m. Classes end
12:20 p.m. Free time
At this time, we review tests, offer supplementary lessons, and provide counseling for daily living and higher education.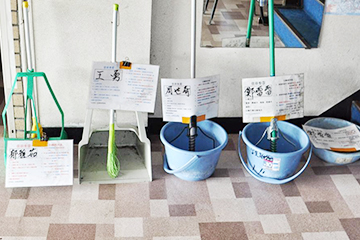 Clean up
Let's tidy up the classroom that you used.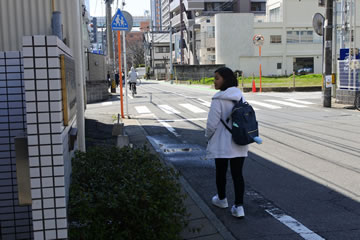 Going home
Be sure to follow traffic rules when you leave school.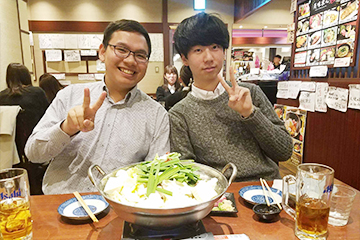 After School Do your homework.
preview and review your studies, go to your part-time job, hang out with friends ? spend your time freely.