Basic policy
A Japanese language school is the first place that many foreign students study Japanese in Japan. At Fukuoka International Academy, we aim to equip students with self-reliance and self-control.
Self-reliance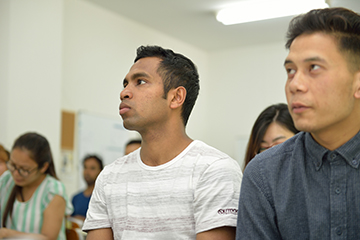 First, by equipping students with self-reliance, students can proceed to the next stage of education and live in Japan by acquiring Japanese language ability as well as lifestyle habits and rules. Colleges and vocational schools do not offer many Japanese language courses, so at Fukuoka International Academy, we provide you with language training for your area of studies. We help you learn not only the language but the customs, rules, and manners that you will need for life in Japan. We make sure that you can ask for clarifications, consult for difficulties, and solve problems on your own.
Self-control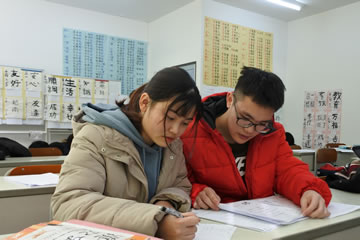 The second achievement is self-control. the ability to manage yourself. For instance, even if you know not to be late, you cannot always be on time. Or, even if you know the importance of studying, you might stay up late only to fall asleep in class. What's important is to strive towards your goal and to make a habit out of studying. For students studying abroad in Japan, your parents are not here with you,
So you must become able to manage yourself. So that you will be able to gain self-reliance and self-control, Fukuoka International Academy faculty are committed to teaching you with firmness and enthusiasm, as we know that these two skills will benefit you after you graduate.