Event / Out of school activities
After arriving in Japan, it is difficult to study while getting accustomed to the new environment.
The differences in culture and customs may bewilder you. That is why our academy offers various off-campus and extracurricular activities to help immerse you in Japanese culture and customs. For instance, we have a program held in cooperation with local high schools and elementary schools in which you interact with high school and elementary school students through Japanese cooking, eating, and singing songs.
We also have social activities and fun events, such as bowling tournaments! Fukuoka is home to many festivals, so we can even guide you to see them. These off-campus activities provide an excellent opportunity to put your Japanese into practice.
Purpose

The chance to meet, talk with, and interact with Japanese people.
To talk in Japanese using the words and grammar you have studied.
To experience Japanese culture to learn more about it.
Collaboration classes will result in good memories of Japan.
The high school students wore traditional clothing.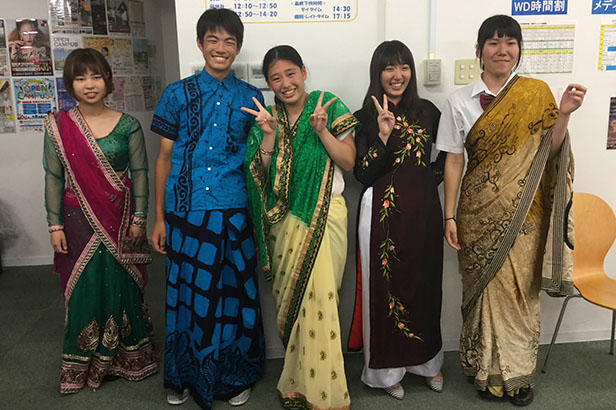 We become close friends through sports.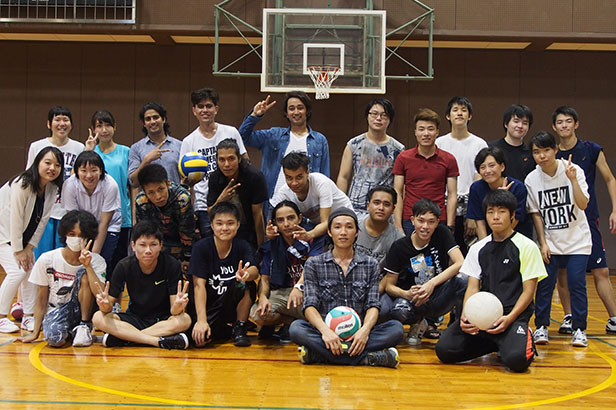 We had fun playing games.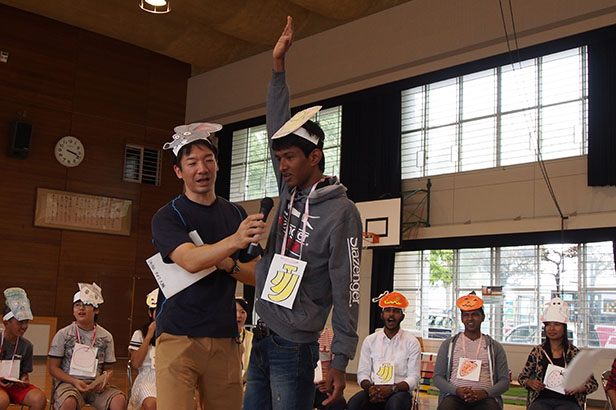 Were you able to speak without getting nervous?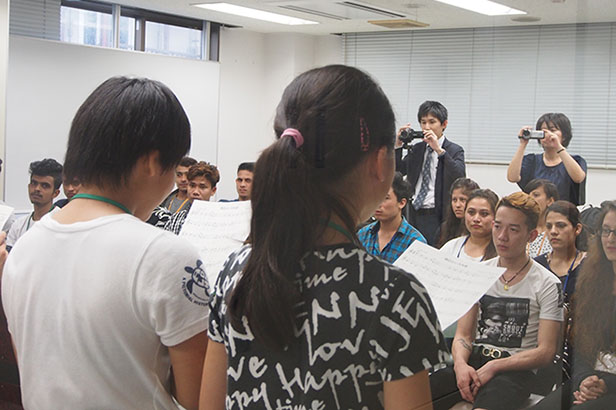 "Takopa!" It's takoyaki party.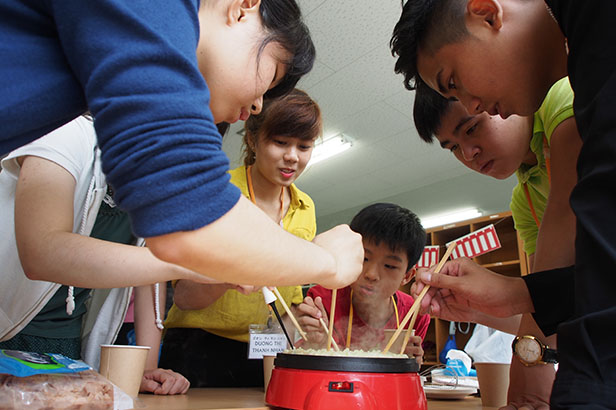 A game called Yo-yo fishing.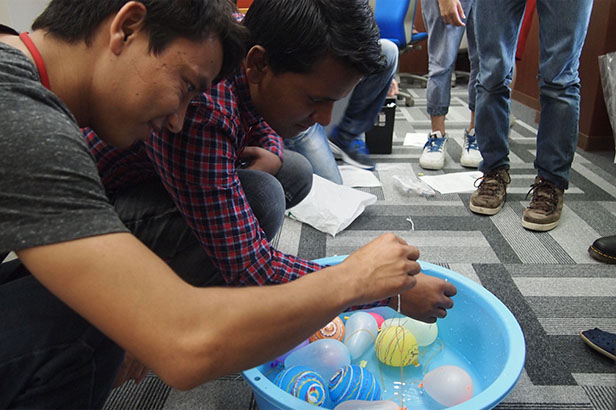 Let's talk to each other without embarrassment.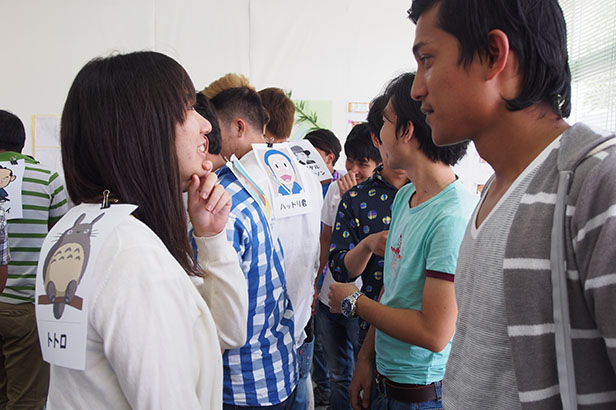 A new Year's game called "Fukuwarai".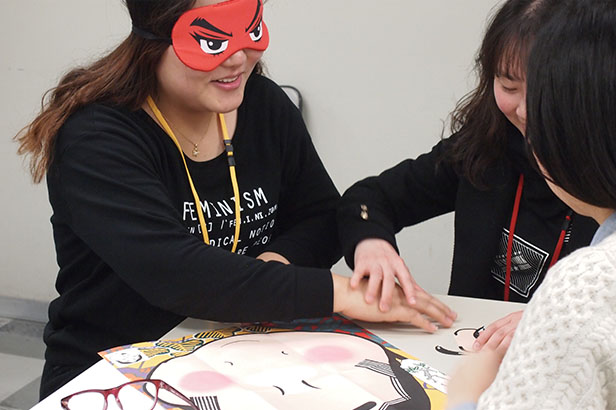 We dressed in Yukata.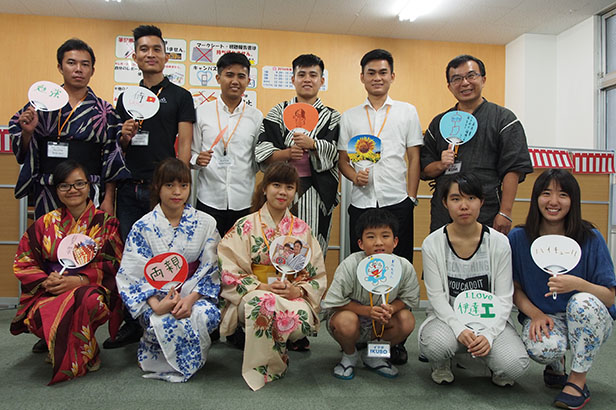 This is Japanese rice cake making.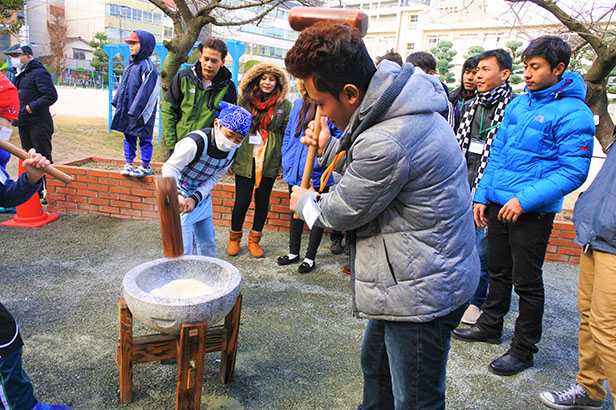 A message from a teacher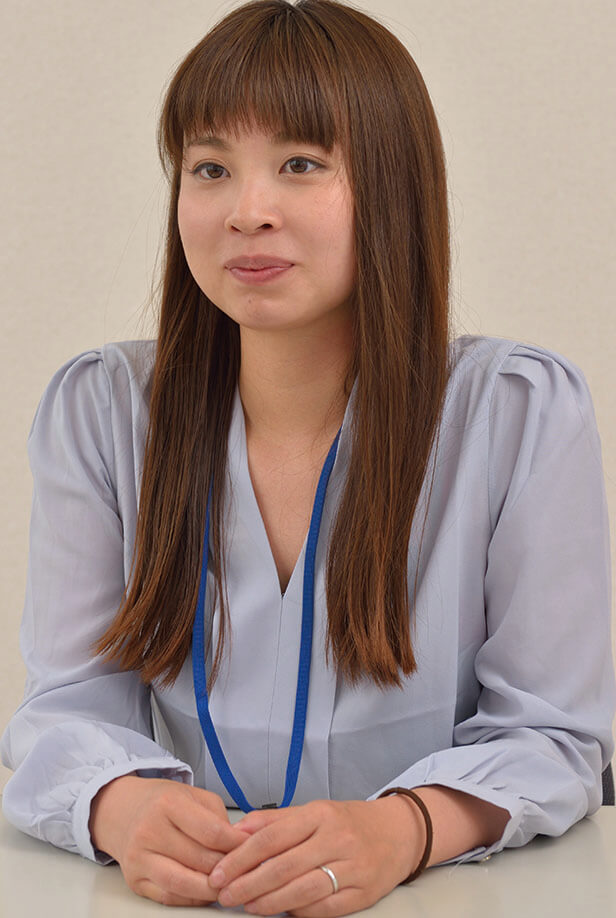 Ms. Mizoguchi Kanako
Those that experienced the collaboration classes said with shining, bright eyes, "Ms. Mizoguchi, it was fun," "I wanted to spend more time together." At first, both of us had a language barrier, were embarrassed, and not able to communicate well. But when we did something together we were able to get along quickly and converse a lot. From now on, I will continue to teach all kinds of collaborative classes, plan activities that we can do together for an extended period of time, and hold events. I hope that you will look forward to it.
To students studying abroad at Fukuoka International Academy
KTC Chuoh Kotogakuin, Fukuoka campus
Before the collaboration class, the students were worried about what they should talk about. Even so, choosing easy Japanese and being able to work ii out together, they looked so happy. There is no language barrier in collaboration classes. What is important is that you get your feelings across. The students studying abroad always have great manners, are diligent, and are a great influence on the high school students.